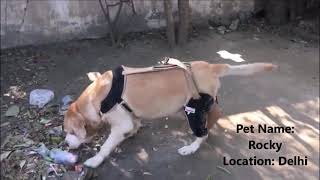 'Rocky' in action using Artificial Limb.
This pet is Rocky. Unfortunately, Rocky was suffering through infection from his leg. He needed quick surgery to prevent spreading of infection. Vet doctors were sure to cut his infected leg. And it happened also. Rocky lose all the hopes and ability to walk again. Rocky's owner got reference of our company, as a ray of hope. We have designed customized Artificial Leg for Rocky. And as you can see in this video, Rocky can walk again without much trouble.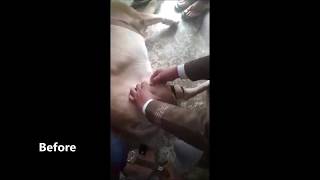 'Alex' in action using Artificial Limb
This pet name is 'ALEX'. Alex was completely unable to walk due to his amputated leg. His owner was so sad because Alex was all time dragging his body to try n get up and walk. But nothing was happening. They contacted us through vet doctors. After study of Alex's case, we found it very hard to make an Artificial Limb. But our manufacture team has made it...!! Now Alex is very happy and enjoying his daily walk very well.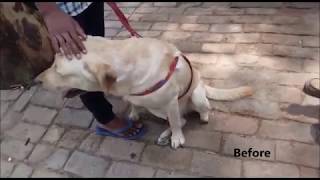 'Laddoo' in action using Artificial Limb
This pet name is 'Laddoo'. due to some serious problems in his limb, during the surgery, he had lost his limb. After this surgery, Laddoo and his owner were totally helpless. One day someone has suggested about Innovation India that, this company makes pet rehabilitation aids. Laddoo's owner have contacted us through the website. After study the Laddoo's case, we have manufactured Artificial Limb for him, and now he is enjoying his new walk by his own.